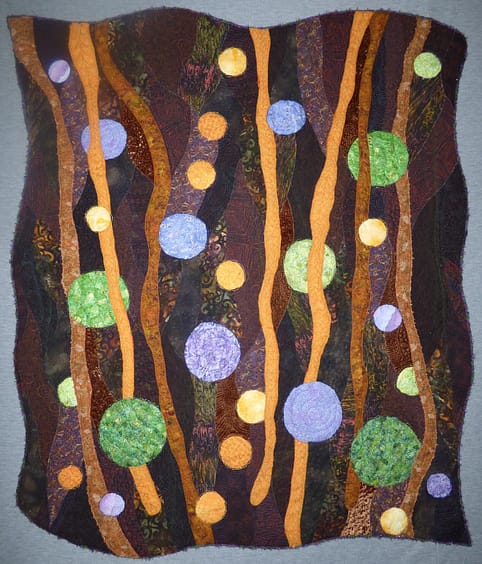 Enchanted Forest 47″ x 571/2″
I continue to push myself to work more abstractly, playing with ideas along the way. The inspiration was a photo of birch trees in a bold green forest. I played with the lines of the tree trunks, adding circles of different scales to break up the lines, then chose a triad of colors against the dark values of the brown. The sparkly collage bubbles add the sense of enchantment in the forest… fireflies? moons rising? lanterns?
let the imagination wander…..
Techniques: Wendy's Picture Image Machine Appliqué, embellishments created with tulle, water soluble stabilizer, decorative threads, then machine quilted on a home sewing machine