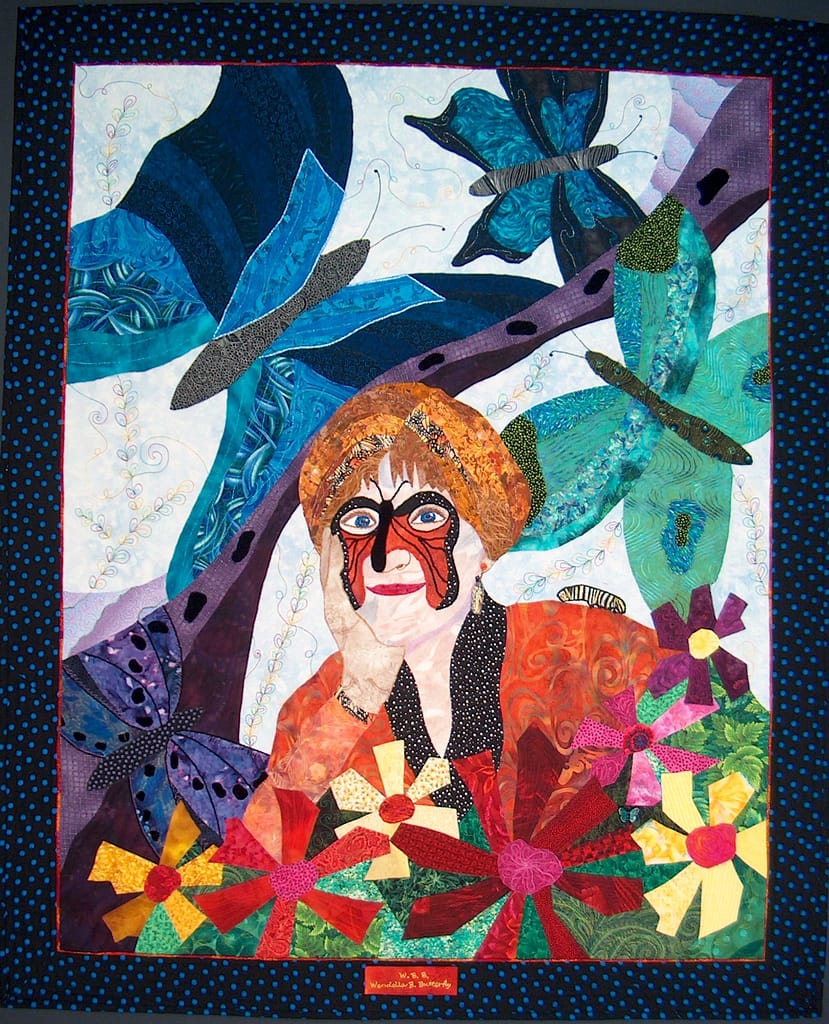 The seed to create was planted.
Creeping caterpillars!  How did this quilt artist get so buggy?  WBB grew up with a father who was an entomologist (a bug guy) Combine that influence with the challenge to create a self portrait of the artist as an animal and here's what happens!
"Creeping caterpillars form chrysalis earrings, and finally the lovely monarch WB Butterfly emerges ready to explore and experiment with the "what ifs of her art." The creative spirit flutters in the breeze and the directions for her flight are limitless."
This quilt was created for the Milwaukee Art Quilters Challenge 2005: "Self Portrait of the Artist as an Animal"
It had to be approx. 40 x 50, hang vertically, framed like a family portrait, have a nameplate in the bottom frame and have some kind of embellishment. It received 3rd place at the AQS Nashville show, 2005 in the Ultimate Guild Challenge
Techniques: Wendy's Picture Image Machine Appliqué, machine embellishing, machine quilted on a home sewing machine.